#56: Listen as Remington Rawlings, an SDR Operations Manager at Snowflake, talks about Revenue Operations for growing sales development teams. He discusses trends in technology and how the booming discipline of Revenue Operations fits into modern sales strategies.
Listen to the episode by clicking play below OR search "the sales lift" wherever you get podcasts.
Important Links:
Don't feel like listening? Read the Episode Cliff Notes instead below:
Trends Influencing Sales (0:23)
In the 1990s, people began getting smarter about doing the math and assessing things a little bit more clearly as a way of helping their salespeople.
That trend continued, and people keep asking that same question- what can we do to optimize? As technology gets better, the optimizations get better, too.
There are far too many sales processes that have formed with the sole intent of how to make sure we have what we need internally, not thinking about the buyer. It even manifests in the way the automation and email messaging are set up.
Everybody's thought through their piece of how to do their job, but there's not usually a central governing person looking at the buyer's journey.
There's not enough of, "okay, how do we do this together?"
Staying Customer-Centric (4:45)
RevOps tries to help the business progress, hit numbers, keep track of what that number is, and do the reporting and analytics.
Adding in buyer-centricity while doing all those things is not as easy to do sometimes.
You have to have everybody involved in the revenue process thinking about the customer because it's an undertone to everything that happens.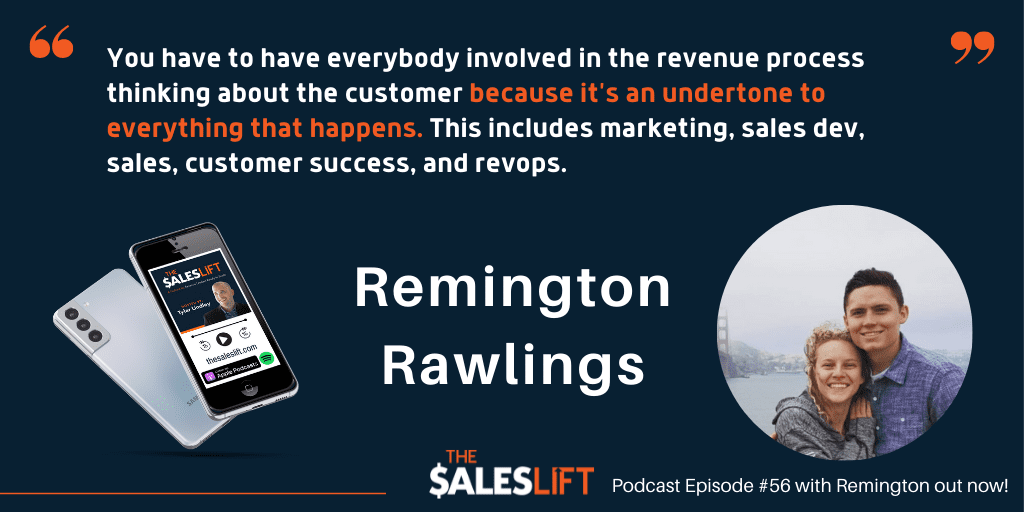 Increased funding for technology is changing the way people can process information, and they don't have to do all of the learning in the sales process of the technology they have.
We'll start to see a lot more consolidation, and partnering together will provide a more optimized experience.
Limitations (11:15)
So it should always start internally, with what you're struggling with, why, and how solving that problem drives the bottom line.
If it doesn't answer those questions, and you're not thinking about it in that thought train, there's no point in having another technology. Implementing technology that isn't a good fit can cause a lot of problems for everybody.
You don't necessarily have to hire an admin right from the start. You can potentially hire a manager or a director with a lot of Salesforce, outreach, groove, Zandt, etc.
There are many really good consultants out there that can help you string things along until you know exactly what type of profile you're looking for.
Training and Development (15:13)
It's crucial to keep training and enablement programs engaging, or else people won't retain them.
RevOps also don't usually have the resources to do it by themselves, so that's why training and enablement don't happen. It's not because people don't want to; it's just hard to take time to do that.
You have to invest in SDRs. It's worth it, even if it's only a few STRs that you make very good. It is hard to do that when companies don't take the time and the money to invest.
From a marketing perspective, what you're trying to do is create an understanding of which accounts to go after. You've got to do something more to understand what your customer is looking for.
RevOps is so much more than just technologies and companies and needs and depends on their operations leaders.
Remington's Bio:
After losing my basketball scholarship to career-ending surgery, I got my start in SaaS at InsideSales.com selling to salespeople. I spent time learning everything I could get my hands on about Sales Ops and the future of automated selling. Along with my SDR and AE roles at InsideSales.com, I have had a chance to be an individual contributor as an SDR at some other world-class companies (Lucidchart and Workfront).
After transitioning from a sales-based role to an ops role almost 3 years ago, I have learned a lot about sales tech, optimizing team process, and finding ways to build buyer-centric models that lead to high quota attainment for reps. I recently transitioned from leading Growth Ops at Kustomer and am currently an SDR Operations Manager at Snowflake (while also consulting and becoming an author on the side.)